2021 to 2024
Les DESTITUANTEX
(The DISMISSALX)
from meta-terror to metta-transcendence
– ongoing new extended short film / transitional counter-program { praxis } –
< a trip through tunnel.s ov quantum time, where hybrid beings from new futur meet creatures from past futur,
where (our) fictions becomes reality, physic meets spirituality, rethinking art experimental experience as effective medicine, acting back on the balance ov power >
.
FROM TRAUMA.DEATH TO HEALING.REBIRTH
by consciousness – system rewiring – trance
.
[ starting from the axiom that we have changed ov western paradigm by consciousness (our reality bubble has burst ]
WELCOME TO THE MULTIVERSE
through the lense of this universe,
through the lense of your realm,
as an extension ov biosphere
as an extension of ourselves


TRANSHUMANISME = TERMINUS  SHAMAN
(biotechnocontrol ⇄ un-gouvernable || no gouvernable)
 » Dismissal is not to attack the institution first, but our need for it. (…) The gesture of dismissal is desertion and attack, elaboration and sacking, and that in the same gesture (…) « — Maintenant, Comité Invisible, éd. La Fabrique, 2017
↳ institution → △ (domination's sophistication) | method → creative/radical/rhizomatic/technical/loud/smart/precise/uncapturable/unpredictable/unbreakable | process ov one cell (in a decentralized organization) → invent (=transformation) an aesthetic-strategy › build the networks › get autonomy › organise the wave › attack › desert ⟲ restart ➤ keep the movement moving
The Dismissalx are one ov the active cells ov the XEN UTOPIA, coming into our collective actual univers to redirect the collapse.
There is one thing essential to their power: the consciousness ov their particular VIBRATIONS ∿∿∿∿∿∿∿
This is our meshed base camp, from the torus ov the vital wild zones to the matrix loop of the autophagic order.
It's a new kind ov global GUERRILLA, the process ov an ancient prophecy, in the DNA ov both sides, as one cosmic move.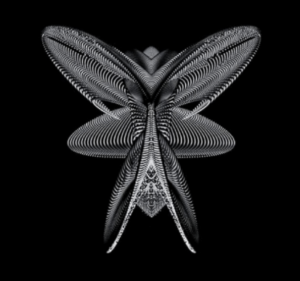 < anima; breath, soul, the vital principle > < anima mundi >